A series of science fiction comics set in a post-apocalyptic universe.
The QUAD universe is a co-creation with Aluísio C. Santos, Eduardo Ferigato and Eduardo Schaal.
In this story, the

Chief

of the

Trashmen

(a group of people that collects artifacts from the past for trading purposes) is being hunted by bounty hunters. He then finds out the client is

Martha

, a person from his long gone past.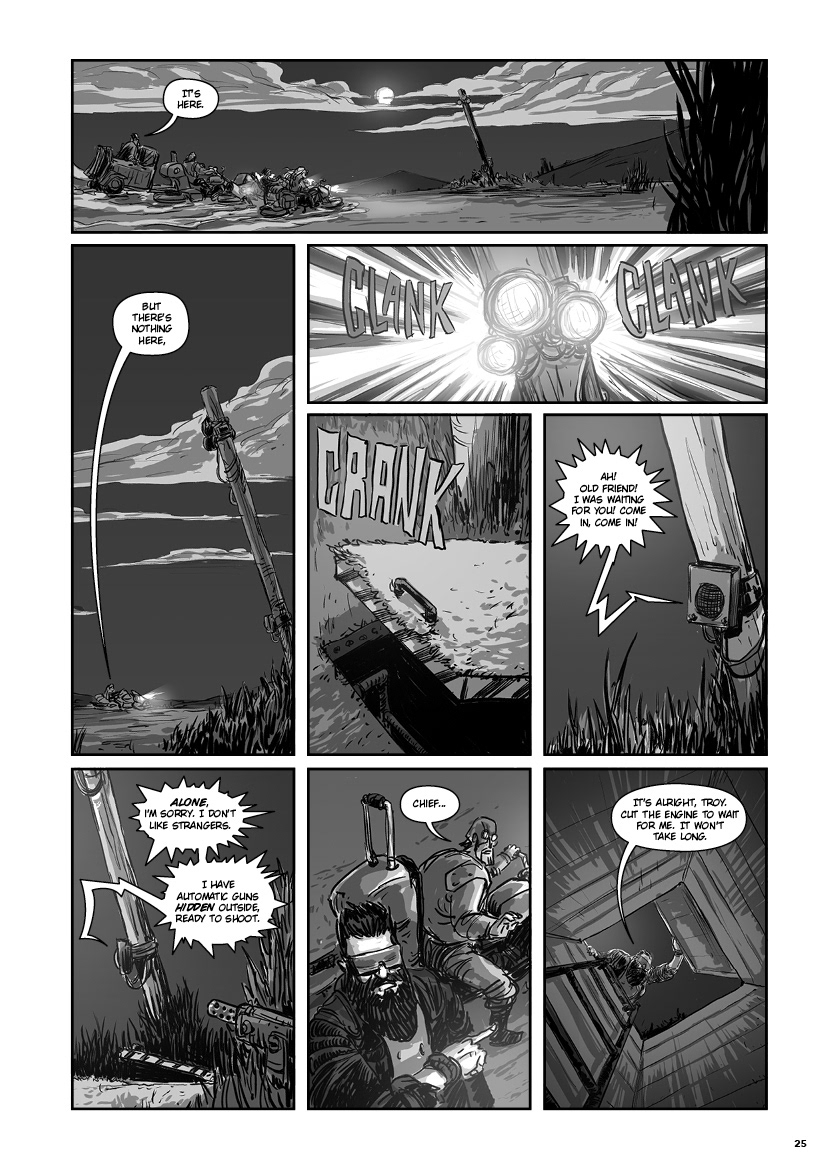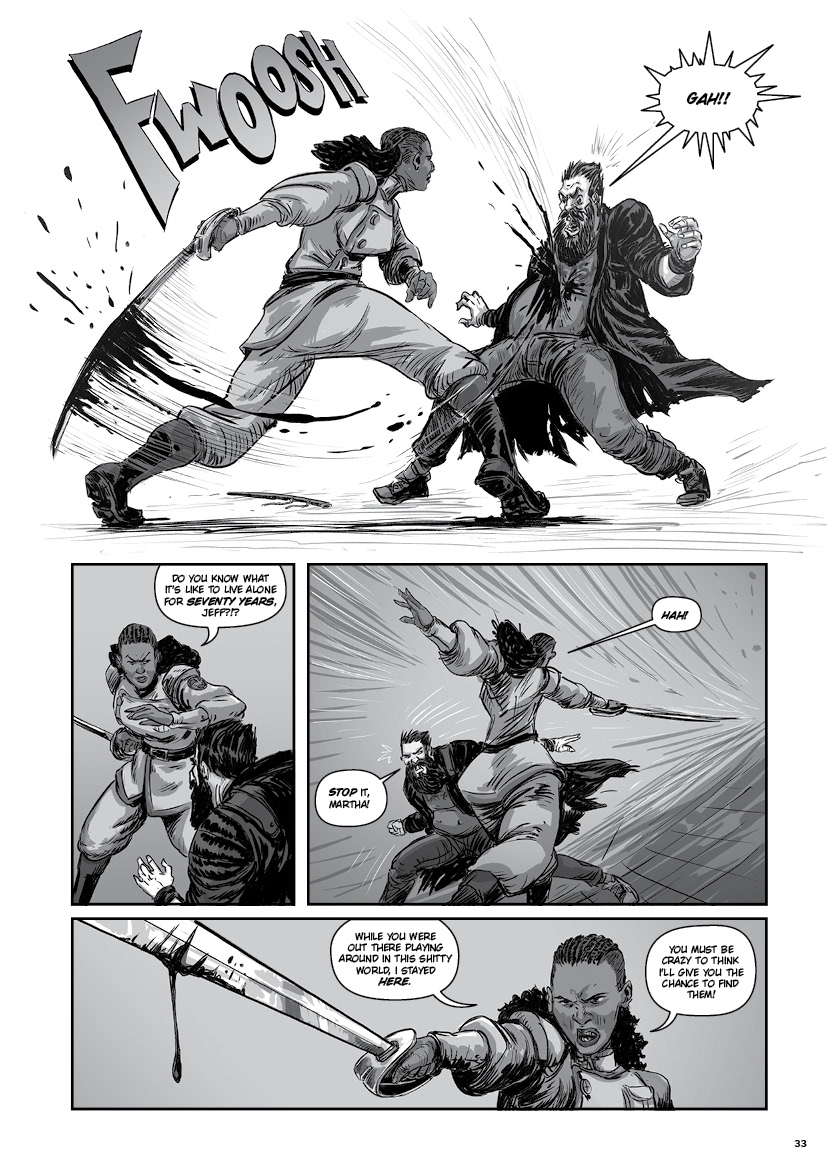 Kaz

is a fighter that fell in disgrace and started competing in clandestine robot fighting matches.